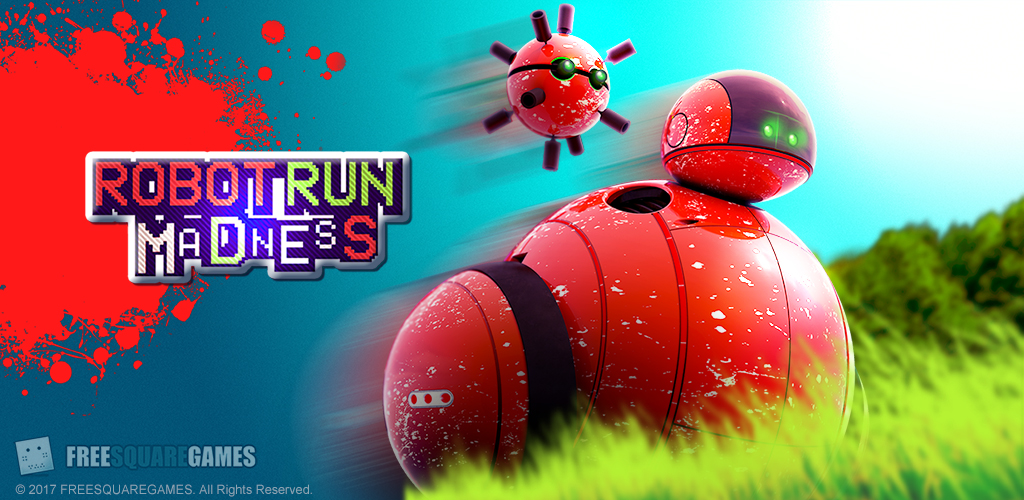 Robot Run Madness
RUN LIKE NEVER BEFORE, RUN AS FAR AS YOU CAN, AVOID RECYCLING AT ANY COST !

Play as funny but unfortunate robot who will be recycled soon. Use jet and cool small power-up drone to run as long as possible. Upgrade and level up to reach higher rank and challenge friends on Facebook. Every upgrade truly improving performance, design your own best running robot in the world.

★ Beautiful graphics
★ Physics based game-play
★ Destructible obstacles
★ Cool power-ups
★ Lot of achievements and levels
★ Facebook friends leaderboard
★ Full customisation of robot

Distant future, humanity starting new age of urbanisation. More and more people moving to vertical cities for more comfortable living in even more compressed space. Planet surface was left to robots for automate food and commodities production. While prosper life in shiny towers, artificial life on ground surface was self evolving, self updating and ... self recycling because just like organic life form every robot have his own life cycle. Time to take control of cute service robot in his brave run from crazy recycling factory on wheels!

Enjoy Robot Run Madness with friends and family!
Also available on